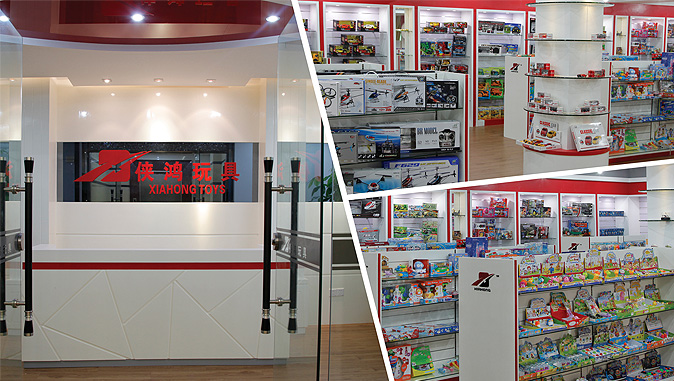 XIAHONG TOYS CO., LTD.
Located in Chenghai District, Shantou City, Guangdong Province, "The City of Toys and Gifts", SHANTOU XIAHONG TOYS CO., LTD. has direct access to professional and experienced manufacturers which produce high-quality, top-grade and updated new toys.
Our company has offices and showrooms in USA and Hong Kong. In the nearest future we plan to establish branches in Europe and Mid-East.
We also have a professional staff which lends their valuable experience and expertise to help expand our business.
Our line of toys has a wide range of radio remote controlled rechargeable helicopters, cars and other powered and battery toys for any group of consumers in different parts of the world.
Our brand "Kismo" earned well-known, worldwide reputation for innovative design, superior quality and reasonable prices.
Product safety is a priority at Xiahong Toys. Our production methods are at the highest level and adhere to all safety requirements and standards. All of our toys meet the compliance of the European Union, ASTM, Canada, Australia, Japan and more.
As always, we take this opportunity to thank you all for your business and interest in our products and many years of friendship.